Catering for solo and group performers we are available 24 - 7 metro and rural.
- MUSIC VIDEO - DANCE VIDEO - SOLO PERFORMERS - BANDS - ORIGINALS - COVERS - STUDIO - ON LOCATION -
Send us your song and we can put a production and scene list together for you.
Share any ideas you might have or visions on how you see your music videos final production.
How many members are in the band and what instruments are to be used.
Specific locations in mind including metro and rural.
We are always happy to meet up in person and discuss your ideas, locations and budgets.
If you have your own original tracks or would like
to sing your favourite song, we can help.
We can sit down and work out exactly what needs
to be done to create your very own music video.
So if your a solo artist or band we will work out
the best solution for your song.
Our equipment is 100% portable and we do not
need any power to run anything.
We have our studio which can also be used to
create your video and there is an abundance of
amazing tools and equipment ready to go.
So if a studio, garden, beach, park, street scene
or the middle of the bush works best we can
accommodate your requirements.
A
solo singer or acoustic performer can have a
music video made at our studio for as little as
Jowe Esguerra, Lonesome Traveller.
Produced by Craig Eccles Productions
Location Toodyay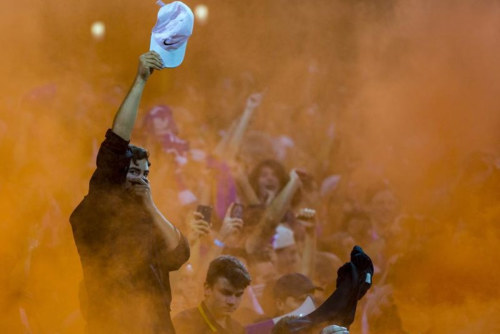 Left sample
Producer, DOP, lighting: Craig Eccles Productions
Singer and acoustic: Candy Stawarz
Actors: Girlfriend, Candice Garton
Boyfriend, Dino Hira
Joy locker Stawarz : Trumpet & Sax
Chris O'leary: Lead guitarist
Paul Reynolds: Bass
Scottie Howard: Drums
Hair and Makeup: Emily Whitfield
Song "Over it now" written by Candy Stawarz
Candy Stawarz:
I worked with Craig for a music video and it was two amazing
days of work I would be glad to do again in a heart beat. He is
a Lovely guy who knows exactly what he's doing - I barely had
to do anything at all! I'd recommend him to anyone and everyone
I know. I'm excited to work with him again! Thanks Craig!

Mr Swagger, Produced and edited by Craig Eccles Productions
All images and videos on this website are copyright Craig Eccles Photo and Video. Website designed by Craig Eccles

Est value $6000
Sale well below cost $2000
50% deposit required, balance due on 1st shoot day.
Choose either your own original song or any cover.
Just bring your track and instrument.
(if required) Make up artist add $80 p/p
(if required) Hair and make up artist add $120 p/p
Music video
with or without instrument at our Ballajura studio
To secure booking, 20% deposit and balance paid on shoot day.
Available 24-7 at our studio.
Bring outfit/s, instruments, make up, music track etc with you
and allow a full day or night.
$550 Solo performer
$750 Duo performers
from $1000 Band
CRAIG ECCLES Photo and Video
For the past 10 years we have created and
worked on commercials, short films,
documentaries, feature length films and
music video's.
Each music video comes with complimentary
still images for you to use for marketing.
This will include behind the scenes and a cover
shoot done on location.
No matter what the genre or location we can
create amazing imagery to suit your music and
your lyrics.
From solo artists to bands, small productions
at our studio to full productions with actors and
dancers we can accommodate your requests.
We are happy to meet with you to discuss ideas
and budgets. Work out what is best for you and
your team. What is required to create an
amazing music video to get you noticed and
your work out there for all to see.
Contact us for a no obligation quote.
Once only offer.
We would like to recreate this dance video similar to this example.
Suits a solo performer with most dance genres.
Message us now to book your spot.
Dance reel / special effects